Sell container to us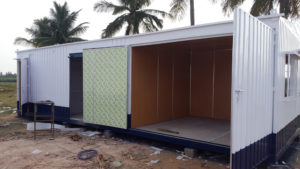 If you have a unit to sell please contact us so that we can discuss your options with you. We are experienced buyers with decades of knowledge and often instant decisions can be made by simply viewing photographs.
Are you looking for a larger space or a more modern look? We also offer a part-exchange scheme, whereby clients can upgrade their current unit in a cost-effective manner by trading in their old one. Whatever the requirements, portable container solution has the answer
Email your photo to us now; it's as simple as that! We will be in touch to give you an instant decision.